[fusion_builder_container hundred_percent="no" equal_height_columns="no" menu_anchor="" hide_on_mobile="small-visibility,medium-visibility,large-visibility" class="" id="" background_color="" background_image="" background_position="center center" background_repeat="no-repeat" fade="no" background_parallax="none" parallax_speed="0.3″ video_mp4="" video_webm="" video_ogv="" video_url="" video_aspect_ratio="16:9″ video_loop="yes" video_mute="yes" overlay_color="" video_preview_image="" border_size="" border_color="" border_style="solid" padding_top="" padding_bottom="" padding_left="" padding_right=""][fusion_builder_row][fusion_builder_column type="1_1″ layout="1_1″ background_position="left top" background_color="" border_size="" border_color="" border_style="solid" border_position="all" spacing="yes" background_image="" background_repeat="no-repeat" padding_top="" padding_right="" padding_bottom="" padding_left="" margin_top="0px" margin_bottom="0px" class="" id="" animation_type="" animation_speed="0.3″ animation_direction="left" hide_on_mobile="small-visibility,medium-visibility,large-visibility" center_content="no" last="no" min_height="" hover_type="none" link=""][fusion_text]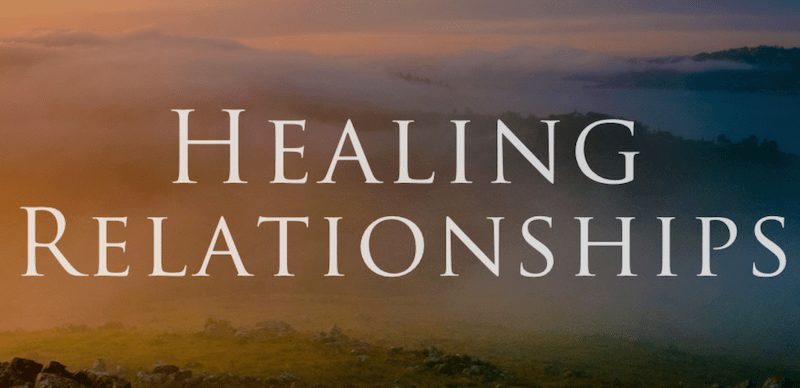 Much of what holds people back in life is their irresolved feelings and judgments regarding their relationships, even relationships in the distant past. These feelings and judgments act as a kind of dam—holding people's feelings back, arresting them in place, influencing their perception of other people and disabling them from being able to be emotionally open and accessible to their children and to other people.
It is a fundamental problem in human relationships. Difficulty with your family members, parents or other very influential people in your upbringing create a kind of dam within yourself that you can carry with you throughout your life—limiting your awareness, influencing your current relationships, holding back your affection and trust for other people and harming you as if you were strapped and held in place to some event in the distant past.
People try to move forward, of course. They want their life to carry on, and so they move forward, but they move forward with all of this internal restraint. And every time they meet someone who reminds them of this past relationship, they tend to become very judgmental and irrational, thinking they do not like this person, but they really do not know why that would be, for they do not even know this person. There is something in this person that reminds them of someone else with whom they have unforgiveness, with whom they have issues and contention, regret or resentment.
People carry this restraint into their parenting of their own children—keeping them distant from their children, disabling them from empathizing with their children. And they often end up acting like their own parents, reflecting their experience of parenting in their own childhood, carrying this forward now inappropriately with their own children, often subjecting their children to anger and harshness and emotional distance.
It is a fundamental problem in human relationships, and it is not a problem that is unknown to people. It has become the focus for much therapy and mental health.
Here you must understand what forgiveness really is. Forgiveness is not forgetting. Forgiveness is not overlooking difficulties you have had with people in the past, for that becomes emotionally and intellectually dishonest. You cannot make something good that was not good without deceiving yourself and becoming dishonest regarding your feelings. Forgiveness here must be something that enables you to see another person clearly and to derive learning from that experience and from that relationship.
Regarding your parents or other significant people who impacted your childhood and who influenced your upbringing, it is necessary to see the circumstances in which they lived and the forces and pressures that they had to contend with. This is very important because you want to learn from these experiences and from these relationships in such a way that they give you greater clarity and compassion—to understand the condition of your parents, for example, the environment in which they lived, the economic pressures they were under, their own limitations—and, if you have the opportunity, to discover what their own childhood was like. Under what conditions did they grow up? What was the world that they had to experience?
You may feel wounded from your relationship with them, but you must see their own condition objectively. This makes your relationship more real and more apparent. And it gives you an opportunity to understand them more compassionately and to regain respect if respect has been lost.
[/fusion_text][fusion_button link="https://newmessage.org/the-message/other-revelations/healing-relationships-past" text_transform="" title="" target="_self" link_attributes="" alignment="center" modal="" hide_on_mobile="small-visibility,medium-visibility,large-visibility" class="" id="" color="default" button_gradient_top_color="" button_gradient_bottom_color="" button_gradient_top_color_hover="" button_gradient_bottom_color_hover="" accent_color="" accent_hover_color="" type="" bevel_color="" border_width="" size="" stretch="no" shape="" icon="" icon_position="left" icon_divider="no" animation_type="" animation_direction="left" animation_speed="0.3″ animation_offset=""]Read more of this revelation at newmessage.org[/fusion_button][/fusion_builder_column][/fusion_builder_row][/fusion_builder_container]