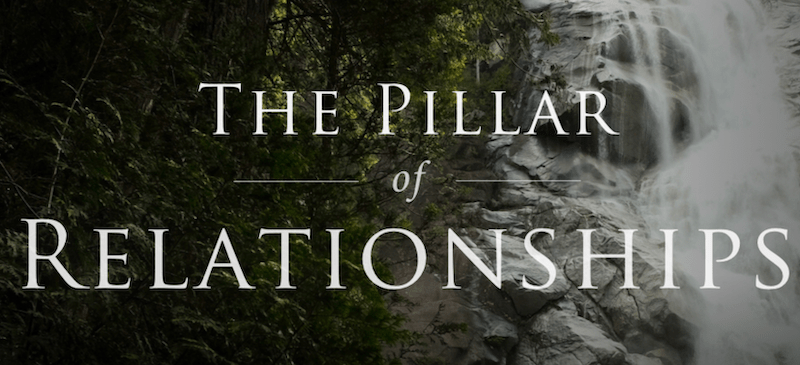 Building the pillar of relationship is building your essential relationships in life. These essential relationships are quite important. They represent your stability. They represent your resource for Wisdom. And they represent your real assets in life. To develop the pillar of relationship means to recognize, to discern and to be prepared to participate in the essential relationships that are meant for you. This requires forbearance, for you will be tempted by many others. Some of them will be wonderful people, and you will resonate with them. But resonance with another is not relationship with another, and resonance with another is not destiny with another.
A moment of recognition, even on a very spiritual level, does not confirm or initiate a genuine relationship. How many people have learned this painfully and at great expense? If you look about you, you will see people making all manner of mistakes and committing themselves to all manner of things, with great justification. Be observant but do not condemn anyone, for everyone's successes and failures can serve you, can teach you and can remind you of what is real and what is not in your life. Here even those who have committed serious mistakes and grievous errors have a great deal to offer you in learning and living The Way of Knowledge.
Without your essential relationships, you cannot function at a higher level. You need relationships even to survive in this world. At a fundamental level, you need others in every aspect of your life to support and assist you—physically, emotionally, psychologically and even spiritually. However, to build a foundation for a greater life, to live a life of Knowledge and to realize your greater purpose for being in the world requires a new kind of relationship for you. This relationship will seem new because it is so different from how you have experienced being with people in the past. Yet it will seem so natural and so right, and it will not be driven by passion, fantasy or personal initiative. You will feel at home with this person. Though your personalities may have difficulties and your orientations may be different, you will feel at home with them nonetheless because they have come from your Spiritual Family—that small learning group of which you are a part. They are a part of your team that exists beyond this world, some of whom are in the world today and looking for you, even now.
Build real relationships. Begin with your relationship with Knowledge and develop character by developing patience, forbearance, restraint, objectivity, compassion, the ability to observe others and the ability to have your life be undefined. This builds character, and with this you gain a greater capacity for experience. This is Wisdom. In order for you to be a vehicle for Knowledge in life—to be an inspiration to others and to give your life wholeheartedly—you must have this foundation and you must have your essential relationships.