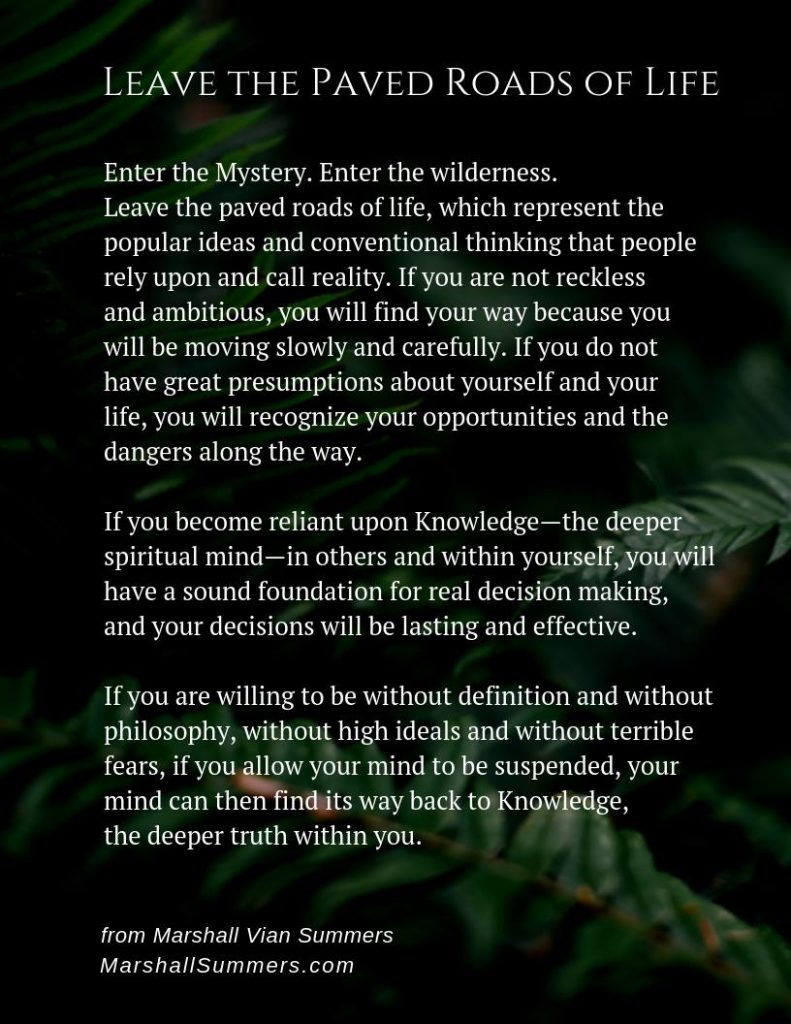 Enter the Mystery. Enter the wilderness.
Leave the paved roads of life, which represent the popular ideas and conventional thinking that people rely upon and call reality. If you are not reckless and ambitious, you will find your way because you will be moving slowly and carefully. If you do not have great presumptions about yourself and your life, you will recognize your opportunities and the dangers along the way.
If you become reliant upon Knowledge—the deeper spiritual mind—in others and within yourself, you will have a sound foundation for real decision making, and your decisions will be lasting and effective.
If you are willing to be without definition and without philosophy, without high ideals and without terrible fears, if you allow your mind to be suspended, your mind can then find its way back to Knowledge, the deeper truth within you.